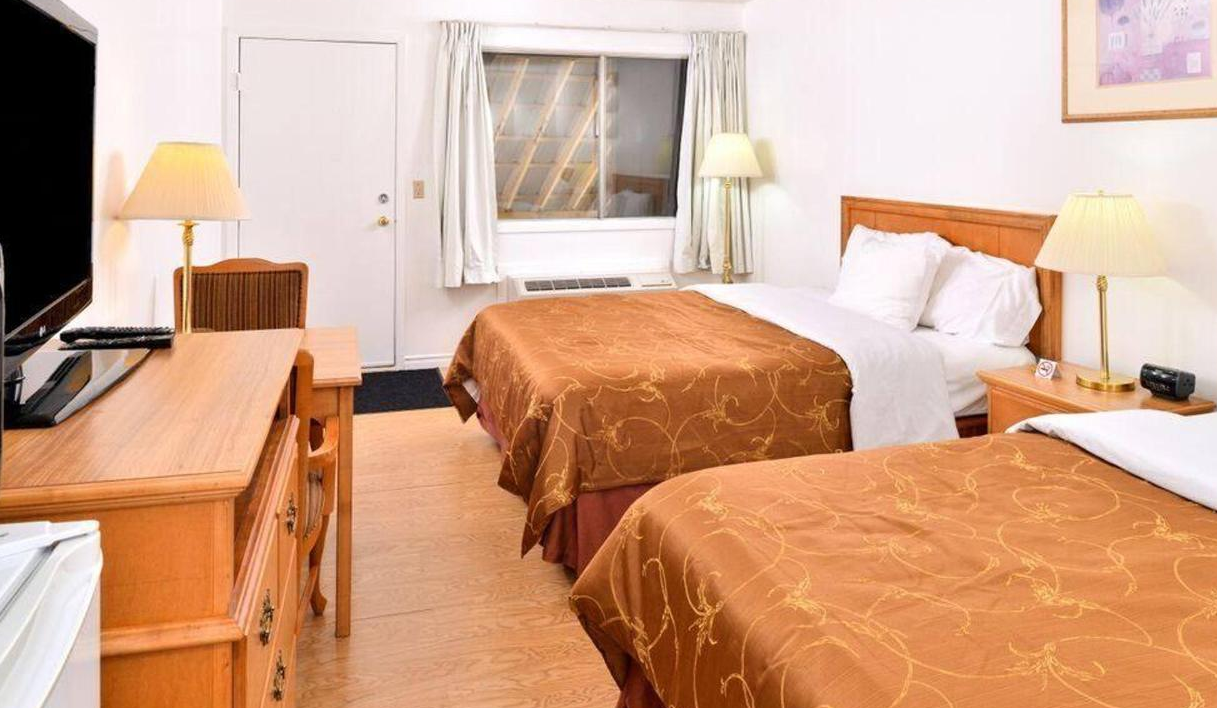 We have 44 rooms for your convenience which include double rooms, single rooms, rooms with kitchenettes and rooms with lounge areas.
We offer great rooms at affordable prices. If you are looking to stay in Olds for long or short term we can make arrangements for you with low daily, weekly or monthly rates. We offer discounts for Hockey teams and work rates for people working in the area.
The parking lot is large and can accommodate trucks with trailers. The Sportsman's Inn is also pet friendly and we have smoking and non smoking rooms. You will enjoy free Internet, public calls, cable TV, showers and bathtubs in all rooms as well hair dryers are available.
Olds is well known for the great educational facilities, rodeos, hockey and agricultural involvement. From Olds you can get to Red Deer (60 kms), Calgary (90 kms) or head out west to the mountains. Fishing, hunting, trail riding, sightseeing are just a few of the activities you can enjoy in and around Olds, Alberta
We are conveniently located at 5610 – 46th street which is beside the Tim Horton's as you enter Olds, Alberta. You can easily get to all restaurants, Wal Mart, schools and arenas from our location. People working around Olds, Alberta can have the convenience of a kitchenette and easy access in and out of town with all services close to the Sportsman's Inn you will be sure to enjoy your stay!